Introductions continue with part 2 of our new board for 2023, and answering the question ask by our board president.
"Why is the mission of the SKM important to you, and why do you personally choose to serve rather than just support the organization? "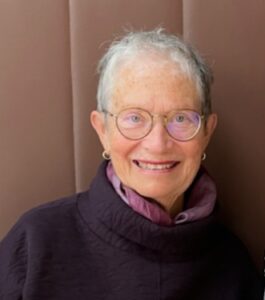 Lois Altman, former board member, and board president, now serving as emeritus board member.
"I support the Soup Kitchen of Muncie because I believe I am responsible to share my time, talents, and resources with those in need."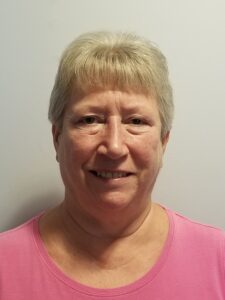 Clare Chatot, former board member, and board president, now serving as our newest emeritus board member.
"I have come to find a passion in my service to the Soup Kitchen that I did not expect when I joined the board 9 years ago.  I had always supported the Kitchen financially when the Annual Appeal letter came in the mail so when the Board approached me to become a member, I was happy to serve.  However, in my time on the Board I have realized that I initially had no idea just how many people were in need of food assistance in Muncie.  As time went on, the need to feed the hungry in town increased and our numbers of guests rose to levels that we never thought possible.  I came to understand that the Soup Kitchen is in a food desert and that Delaware County ranks in the top 3 counties in terms of poverty and hunger in Indiana.  I believe that fighting hunger in our communities is an incredibly important mission.  No one deserves to be hungry.  As I retired, my service to the Soup Kitchen expanded to include preparing meals for our guests.  I find that I really like doing this as it adds another dimension to my understanding of our role as a Board and as a community service organization.  I particularly appreciate that we provide a hot meal and a sack lunch Monday through Friday to anyone who comes to our door no questions asked.  That we treat our guests with dignity and respect and that we do not discriminate for any reason.  As an Emerita member of the Soup Kitchen Board, I plan to continue to be involved with the Soup Kitchen in any way I can be of assistance."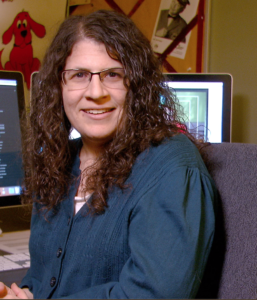 Sarah Kreps, new board member 2023, and stepping into the role as fundraising committee chair and serving on the executive committee.
"I've volunteered in the kitchen preparing meals as well as serving them for the past several years. Doing this has allowed me to see how important the meals are to our clients. By serving on the board, I'm able to promote the mission of the Soup Kitchen while giving back to the community."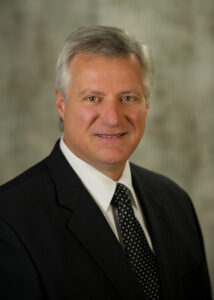 Philip McPherson, board member serving on the finance committee and public relations committee.
"The mission to respectfully feed people in our community is an amazing opportunity to serve others.  The Soup Kitchen has become a reliable source of nutritious food for many and being able to lend a hand to continue this work is both meaningful and rewarding."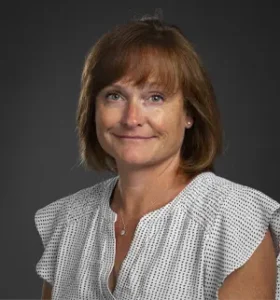 Christiana Mann, board member, former vice president, now serving on the fundraising and governance committees.
"Personally, I have a moral obligation to share my blessings in service and resources for those that may be in need of them. It is a way to connect and break societal boundaries as humans from all walks of life come together to share a meal. "
"Professionally, I want to expose my students at Ball State to the off-campus community and to be able to engage the greater Muncie community through service-learning projects."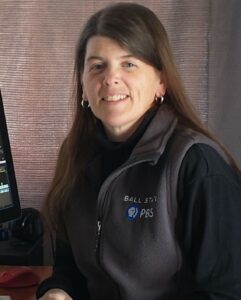 Dottie Kreps, board member, now serving as chair of the public relations committee, and serving on the executive committee.
"Before I was a board member, I volunteered in the kitchen making and serving meals for our guests.  I saw what a great resource the Soup Kitchen was not only in providing a hot meal, but a place that people could come and feel welcome no matter what their circumstances.  Serving on the board is a way for me to give back to our community and promote the good work being done by the staff and volunteers at the Soup Kitchen."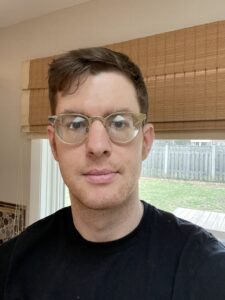 Rick Wysocki, new board member 2023, serving on the grants and fundraising committees.
"I support the Soup Kitchen of Muncie because I value its inclusive mission to provide food for those in need. As a volunteer and board member, I'm inspired and energized by its positive effect on the Muncie community."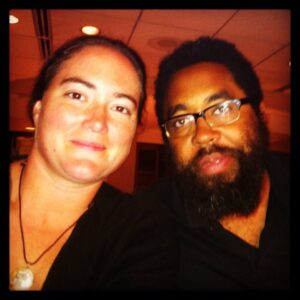 Brodrick Gaines, board member, serving on finance and fundraising committees.
"I want to use my skills that exist in my work in another capacity that can support helping individuals in need.  I feel that is the way I can contribute most successfully to the goals the organization has.  I also wanted to get out in the community and be involved in a way that I can be proud of.  I feel I am doing that."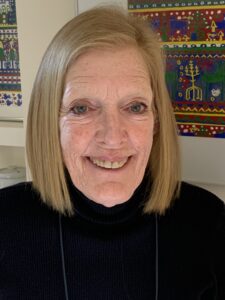 Jil Gauker, new board member 2023, serving on the grants and governance committees.
"Why? Because I've never understood how it is that, in a country as rich and resourceful as ours, people can, and people do go hungry. For all the myriad political and/or socio-economic viewpoints that I've been offered, for all the rationales and attempts at remediation that I'm aware of, the fact remains. Basic human needs go unmet for a far too significant percentage of the population. Working with the Soup Kitchen of Muncie allows me, in a small way and on a local basis, to address what it is that I see and what it is that I know."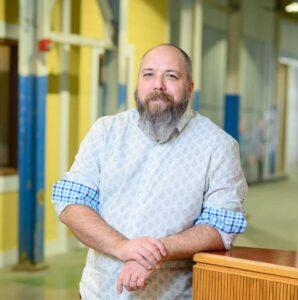 Brad Daugherty, new board member 2023, serving on fundraising and public relations committees.
"I have always had a heart for the homeless and those in need. There is no greater honor than to be a part of providing the needs for another person."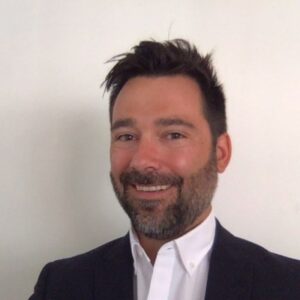 Nick Werner, new board member 2023 and stepping into the role of chair of the grants committee and serving on executive committee.
"Organizations like the Soup Kitchen of Muncie are what make our community so special and so unique. Muncie has a powerful history of pulling together in hard times, of lending a hand to those in need, and in taking care of each other. We love our neighbors. This culture of kindness and generosity requires stewardship, and I believe those of us who call Muncie home and have the capacity to give back have a moral obligation to do so."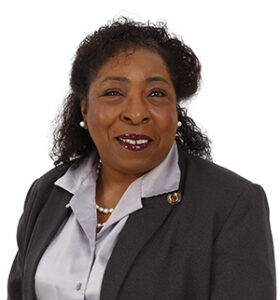 Maria Williams-Hawkins, board member, serving on grants and fundraising committees.
"I choose to serve on the board instead of just sending money because work with this board is an extension of my work in the classroom.  Having brought Ball State students to work with me at the Soup Kitchen, I learned how many of them had experienced lack and challenges as they were growing up.  Some acknowledged having to go with their families to soup kitchens and churches to find well balanced, filling meals.  As a professor, I always see myself as feeding their minds and spirits.  Working at SKOM reminded me that I must always stand ready to feed their stomachs from time to time.  I am my brothers' keeper."
Note from Executive Director:  I hope you have enjoyed our 2-part blog introducing our board of directors for 2023.  See Last week's blog, we introduced our officers. We are excited about the new year and what we want to accomplish.  Let us know if you have any questions or would like to help us in any way.  This website makes it easy to donate and/or volunteer. You can contact us as well with any questions or concerns.    As you have been getting acquainted with our board, you can see we have a great group of people dedicated to achieving our mission and working to make our community better.  Keep up with the activities, fundraisers and events on this website, and check us out on Facebook! 
Thank you! 
Loretta Parsons