ABOUT US
The Soup Kitchen of Muncie is a non-profit, non-sectarian soup kitchen that serves those in need of food in Muncie, Indiana and the Delaware County Community.  We serve all who are hungry with dignity and respect. Guests receive a hot meal and sack lunch. We are located at 920 E. Charles St. in Muncie, IN. Our phone number is 765-287-8439 (call between 9am and 11am M-F).
We are serving Monday through Friday 9:30 AM to 11:00 AM.
2023 marks the 29th anniversary of serving those in need of food in the Muncie community. The Soup Kitchen serves over 70,000 meals every year!
Subscribe!
Join our email list and get the latest news and information in your Inbox!
Donations are always greatly appreciated and accepted! Online donations are now possible Stripe. Checks can be mailed or hand delivered to the kitchen.  Please make checks payable to Soup Kitchen of Muncie and send to:
Soup Kitchen of Muncie
920 E. Charles St.
PO Box 68
Muncie, IN 47308
In addition to monetary donations, food and supply donations are also welcomed!  These donations can be in the form of bulk raw food items or in the form of sack lunches prepared by your group or organization.  This is a great opportunity for youth groups or other organizations looking for a fun volunteer activity. For more information, please contact us!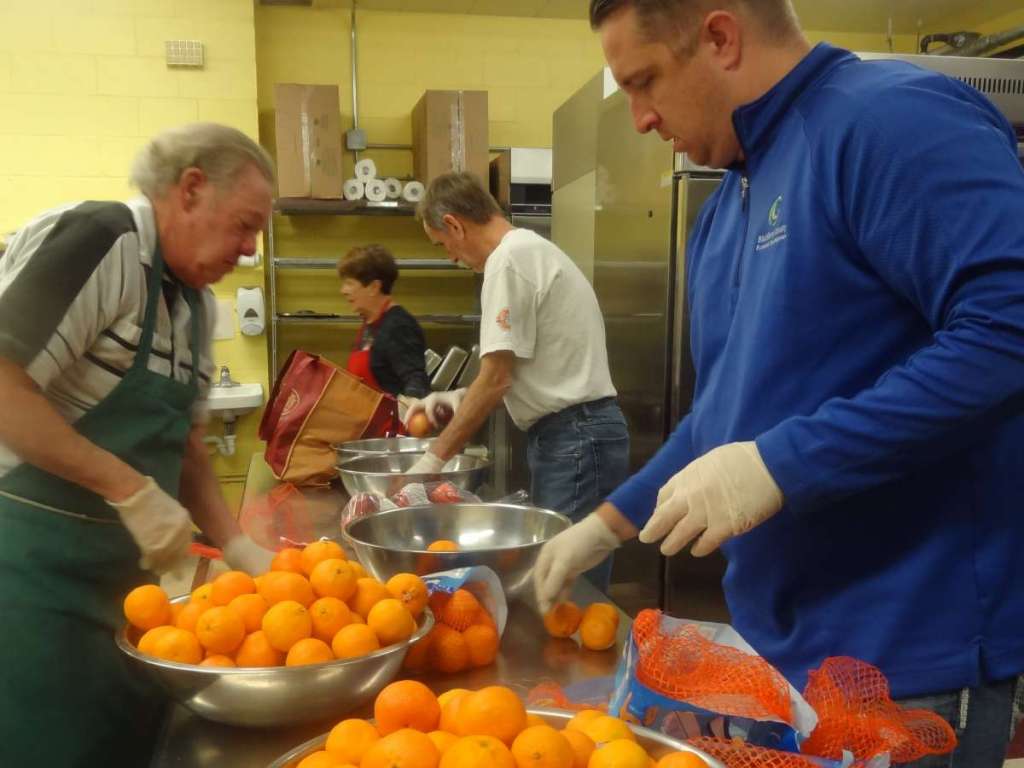 AmazonSmile
AmazonSmile is a simple way for you to support your favorite charitable organization every time you shop, at no cost to you. AmazonSmile will donate a percentage of your eligible purchases to the charitable organization of your choice. To shop at AmazonSmile, simply go to smile.amazon.com on your web browser or activate AmazonSmile on your Amazon Shopping app on your iOS or Android phone (found under settings on your app) and make sure to choose Soup Kitchen of Muncie.
We love getting bakery supplies especially corn starch, oil, and sugar.  These are items we have to buy on the retail market and we use a lot of them.  When a group thinks of having a canned food drive, we advise them to think bakery drive.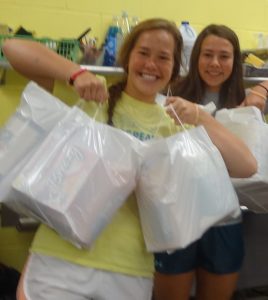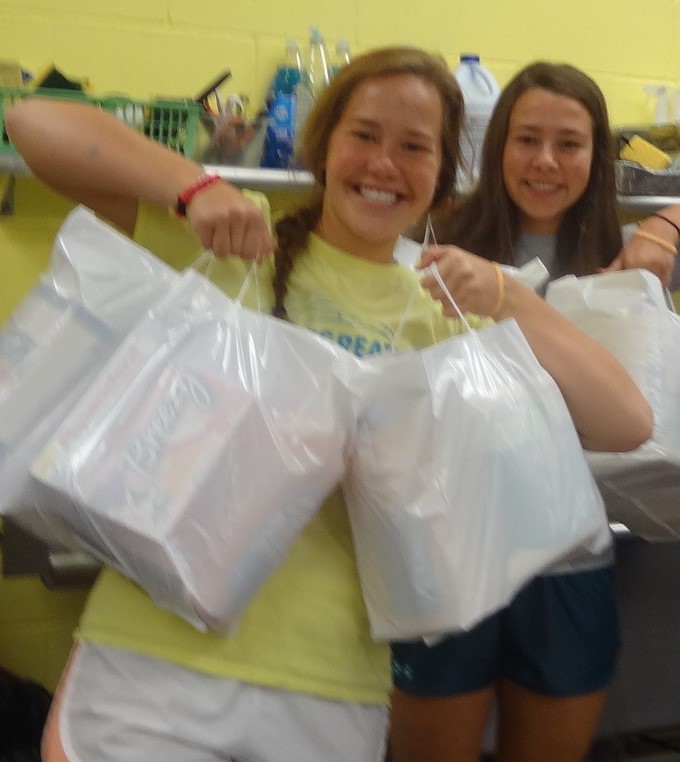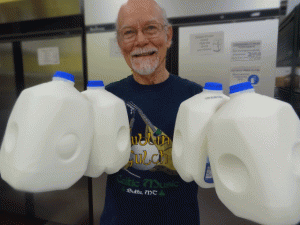 Donated milk is so appreciated! We always want the children to have it available.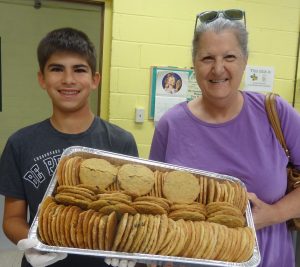 Volunteers are always appreciated! All ages are welcome to volunteer, but children 13 and under need to have an adult present while they volunteer. For further information on volunteering with the Soup Kitchen of Muncie, please call our director, Ms. Parsons, at (765) 287-8439 from 7:00 am – 11:00 am on Wednesday – Friday.
Volunteer Positions Needed:
Kitchen Staff
Cleaning Workers
Drivers for Food Pick-Up
Computer Savvy Individuals
Fund Drive Organizers
Donors of Bakery Items (esp. sugar), Fresh/Canned Food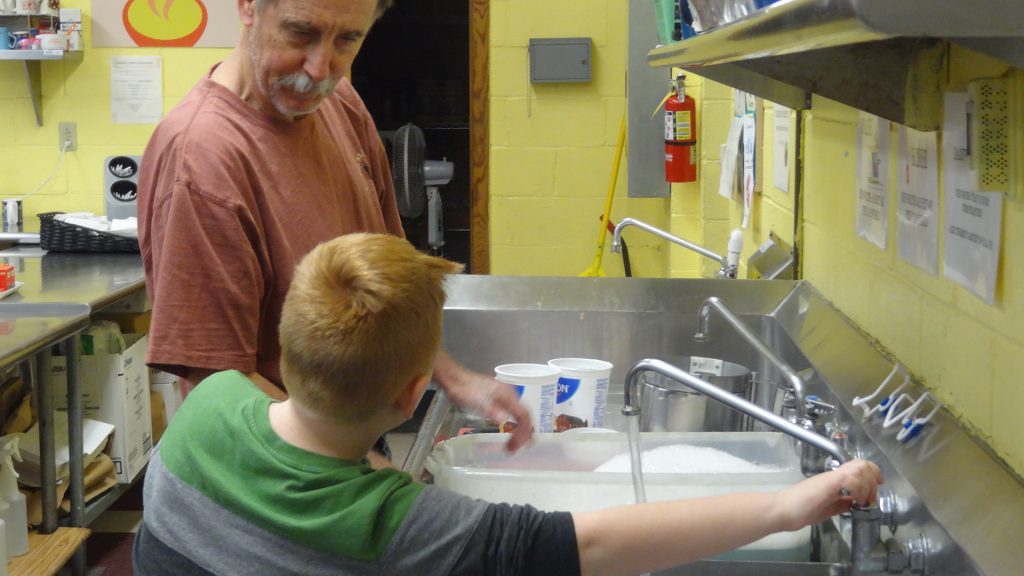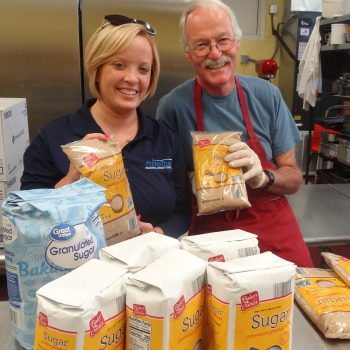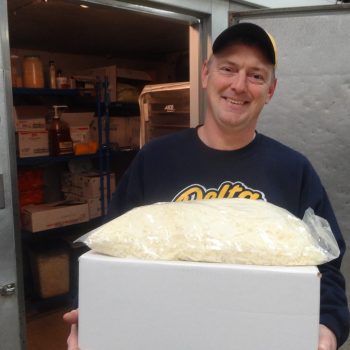 Delaware County ranked Indiana's 2nd highest county in percent of residents living below the poverty level.
Delaware County residents living below the poverty level
Delaware County overall Food Insecurity Rate
Delaware County Child Food Insecurity Rate
Children in Delaware County are eligible for some level of nutrition assistance
We'd love to hear from you!  Please send us a message and we'll get back with you as soon as possible.  You may also call the kitchen – (765) 287-8439.  Phone calls will be received from 7:00 am – 11:00 am Monday through Friday.
920 Charles Street, P.O Box 68, Muncie IN, 47308