First year Indiana University medical students who are involved with the Healthy Lifestyle Center visited the Soup Kitchen of Muncie.  The purpose of their visit was to help the guests of the Soup Kitchen of Muncie learn how to take charge of the health.  However they did so much more on the day of their visit.
When they arrived, there was some doubt if it was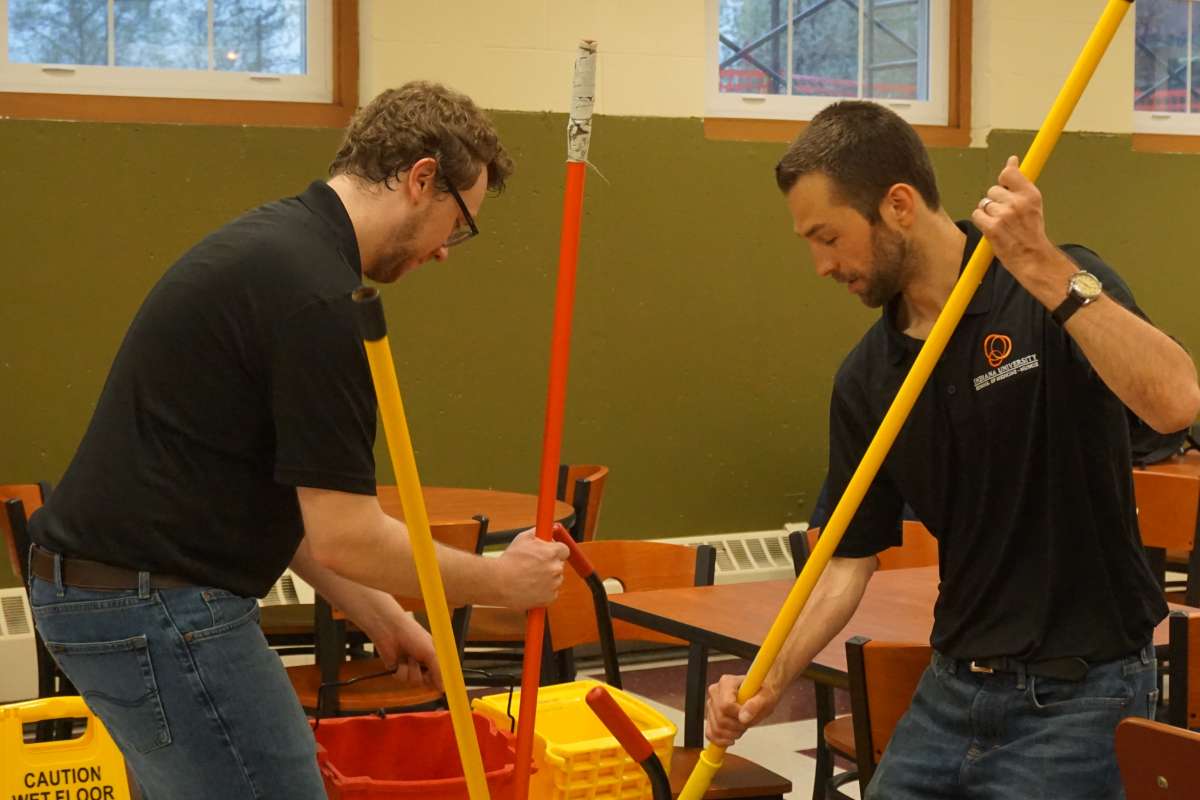 going to be possible to be open because of flooded floors. Quickly they found mops and soon had the water under control!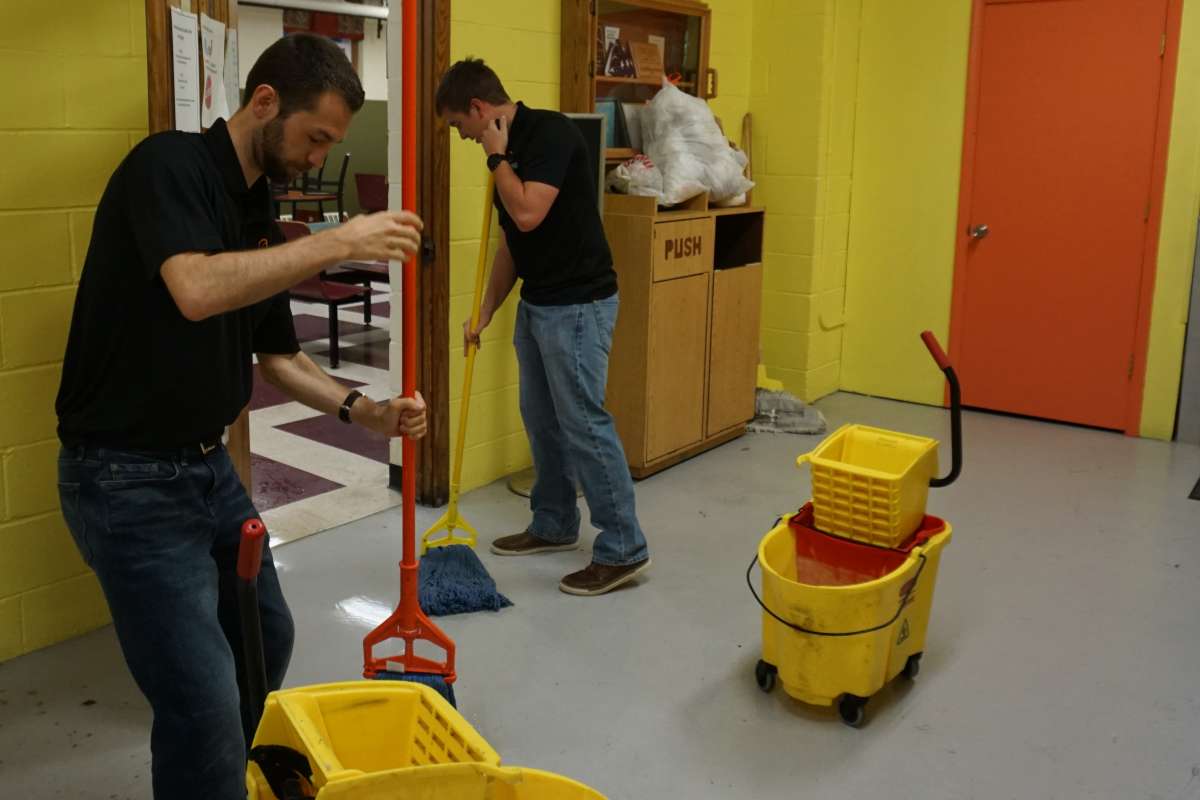 In addition to getting rid of flood water, the medical students did a great deal of work in the kitchen prepping food, serving meals and most importantly counseling guests about their health.  Big thanks to Ashton, Gabby, Fran, Brooke, Brian, Luke, Adam, Bilal, and their advisor Ms. Delagardelle.  If these students mirror the future of medicine, the future looks right.  They were amazing!!
Their primary purpose of the students visiting the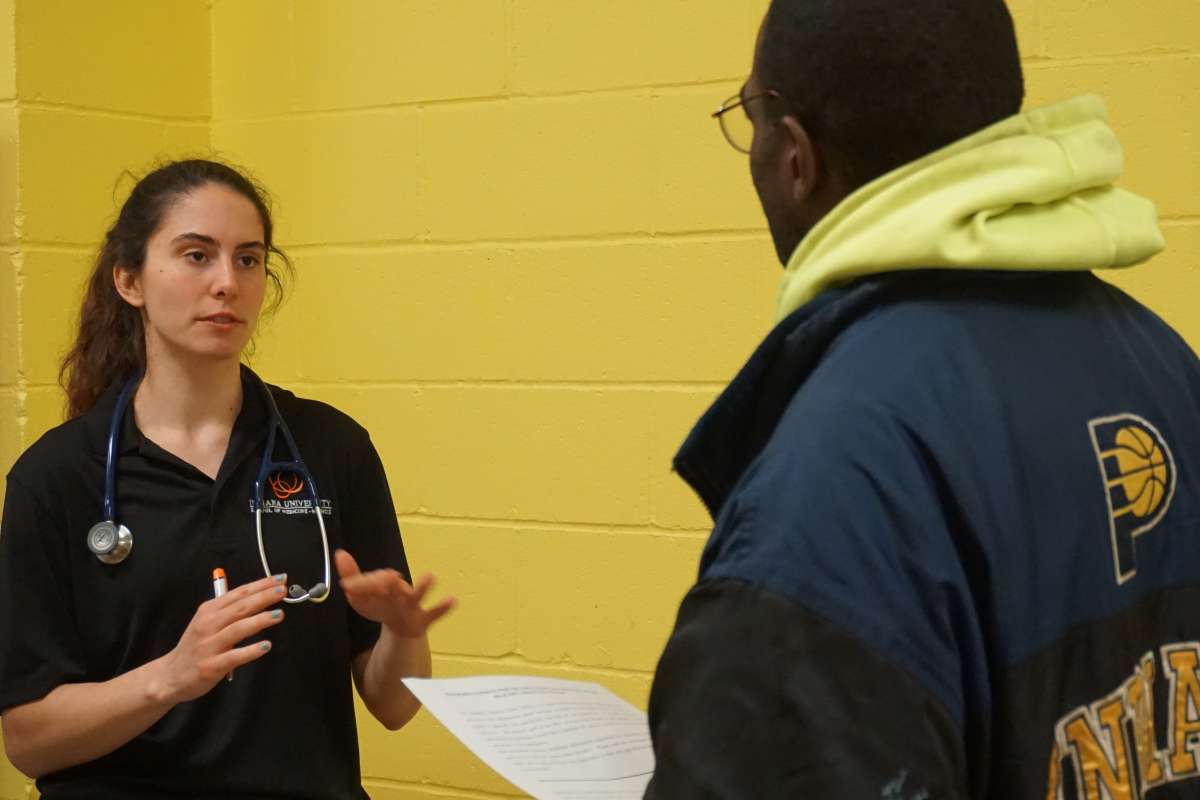 Soup Kitchen of Muncie was to inform guests about the free services offered by the Healthy Lifestyle Center (HLC).  HLC is operated by the "Ball State University College of Health in collaboration with IU School of Medicine in partnership with Meridian Health Services." It is supported by a grant from the Ball Brothers Foundation.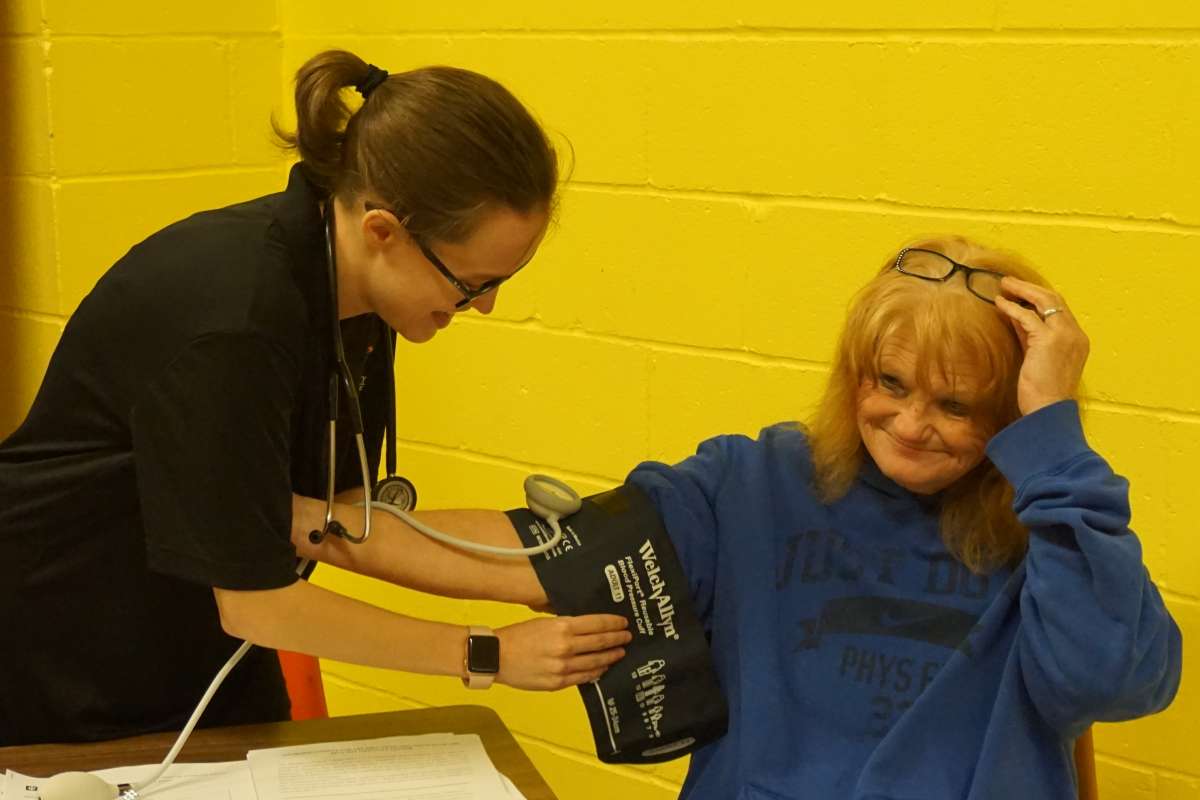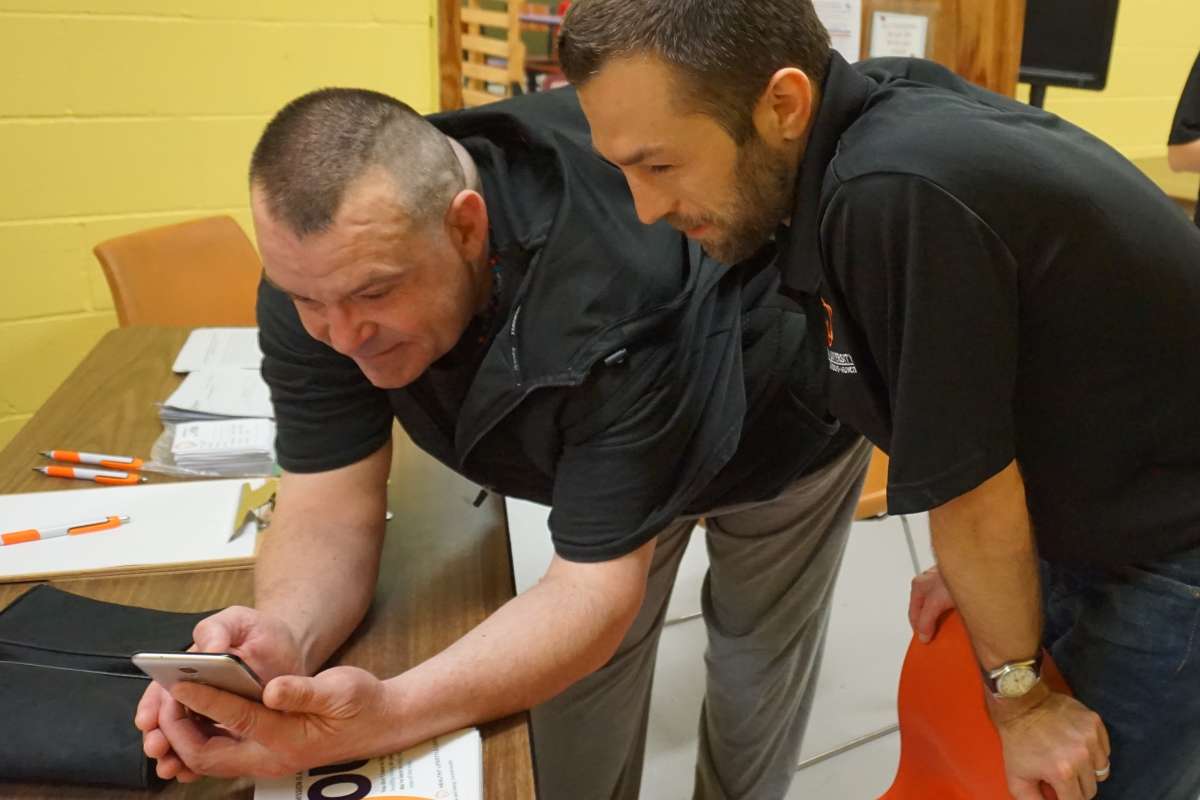 The Mission of the Healthy Lifestyle Center
The Healthy Lifestyle Center with faculty and students from Ball State University and IU School of Medicine offers services in audiology, diet and nutrition, exercise & well-being, and mental health. All services are FREE. Anyone can access their services at 765-288-1928 (ext. 5207).  To learn more about the Healthy Lifestyle Center click here.