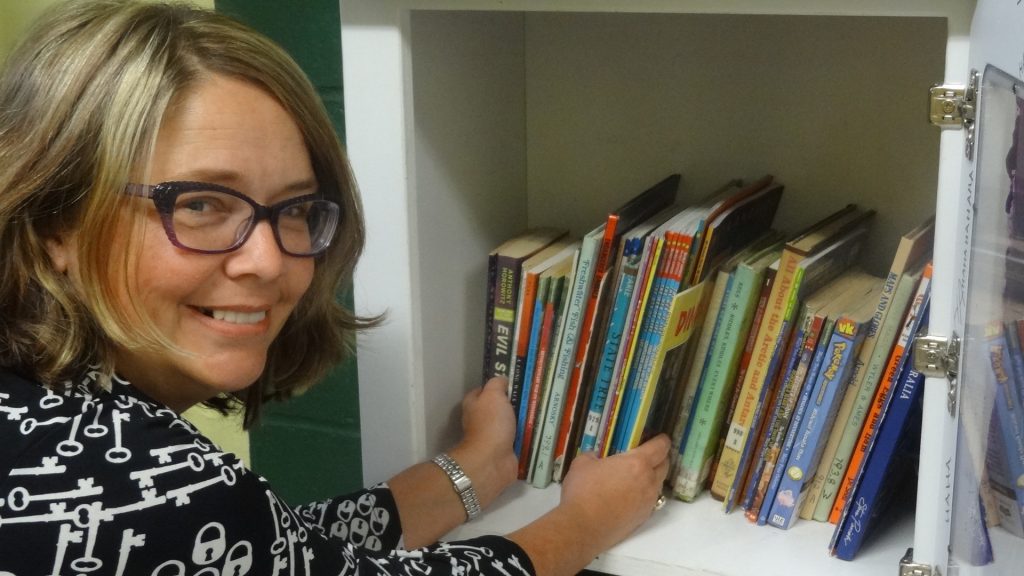 Almost ready for the children
We are almost ready for the children who will soon be on fall break.  Of course, the Soup Kitchen of Muncie will be serving food to the children and their families but there will be more.  A well stocked little lending library filled with exciting books will also be waiting for them.  Reading skills are so important for children.
Denise King, Director of Resource Development at United Way of Delaware County, is stocking our library with fun-to-read books.  United Way recognizes how important reading skills are for children and has a bold goal – "All 3rd graders reading at grade level by 2024".  That's why Denise is helping us get ready for the children.  Thank you Denise and thank you United Way.