Without our volunteers, the Soup Kitchen of Muncie simply could not function. We depend on them for everything. And we mean ev-er-y-thing–from cooking and cleaning, organizing supplies and picking up donations, to spreading the word about us to helping us get more community support. There is always something more to do, and we ALWAYS need more volunteers.
Looking for a new experience and have a little extra time on your hands? Read on about the many ways to get involved with the Soup Kitchen of Muncie!
Early riser? Like to cook?
The most obvious way to volunteer is to become a kitchen helper. No experience necessary! We start cooking at 7am, serve meals 9:30-11am, and cleanup is usually done by 11:30. Any time you're able to devote in the morning is greatly appreciated. And if you're not an early riser, don't worry, plenty of coffee is provided!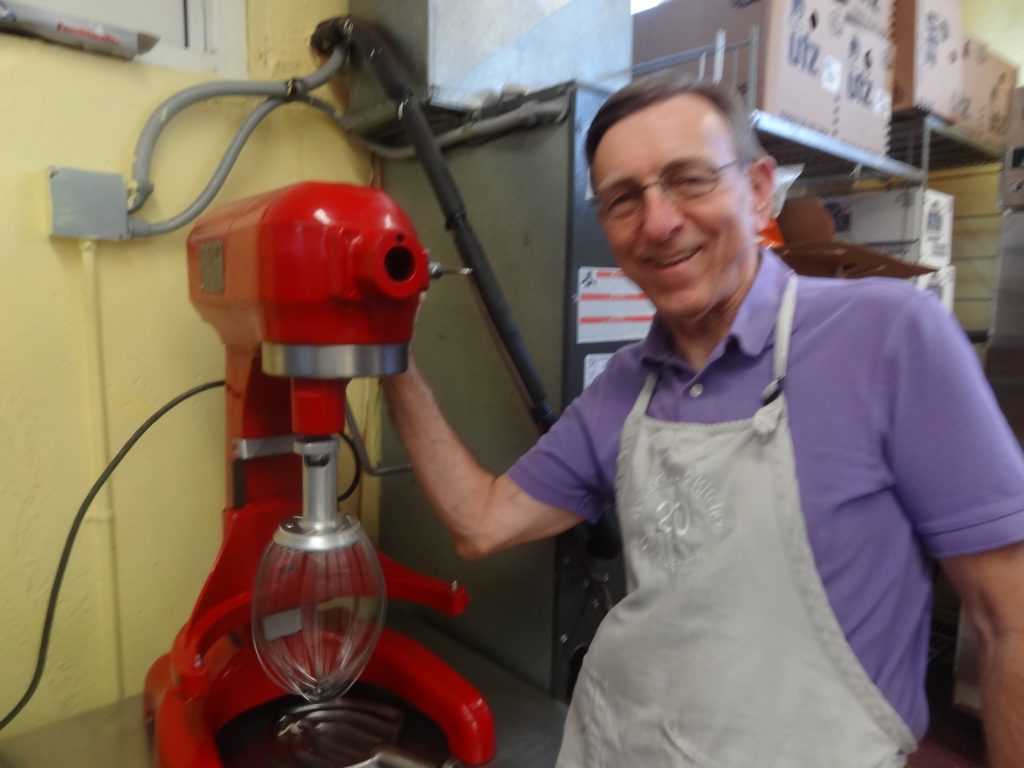 John, a longtime Thursday volunteer, not only puts together a mean sack lunch, but thanks to his mechanical expertise, keeps our kitchen equipment humming.
Social butterfly? Like to keep up on the local doings?Join us from 9:30-11am as a dining room host! Some of our guests may live alone or don't get out much, and could really use a warm smile and some conversation. This is a unique opportunity to get to know your Muncie neighbors better, and spread the Soup Kitchen love a little further than the food line.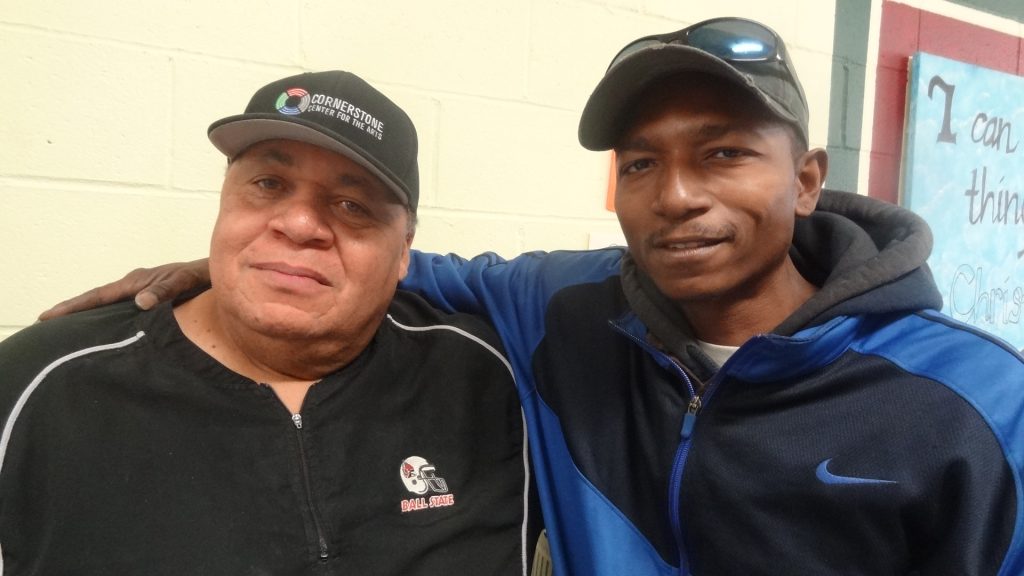 Phil (left), our Friday dining room host, has made fast friends with guests at the Soup Kitchen.
Have a big car or truck, and like to drive?
We are so lucky to have many businesses in town willing to donate their surplus food and supplies to help feed our guest. But sometimes it's a challenge for us to transport those donations to the Kitchen. If you have a reliable vehicle and some flexible time weekday mornings, we sure could use your help.   
Budding photographer/videographer? Like to write?
Sometimes we are so busy just getting meals served, we forget to tell people about us and what's going on! If you are interested in photojournalism, video production or writing, or have marketing and social media experience, we would love to talk to you about ways to help us tell the Soup Kitchen of Muncie story.
Retired? Part-timer? College student? New to town? Bored? Family visiting? Part of a service group? Or just a person looking to help out another person? Whatever your reason or situation, we welcome you all.
Contact us today to get started or check out our volunteer page to find out more! We are looking forward to meeting you.  
(And if you're already a volunteer: THANK YOU!)