At the Soup Kitchen, our minds are always on food. What's in the fridge? Do we have room in the oven for that right now? How long will that take to cook? And does it taste OK? But last week, we took a quick break from the hot kitchen to talk to our guests in the dining room and learn a little bit more about why they come in. We thought it was the food, but it turned out to be much more.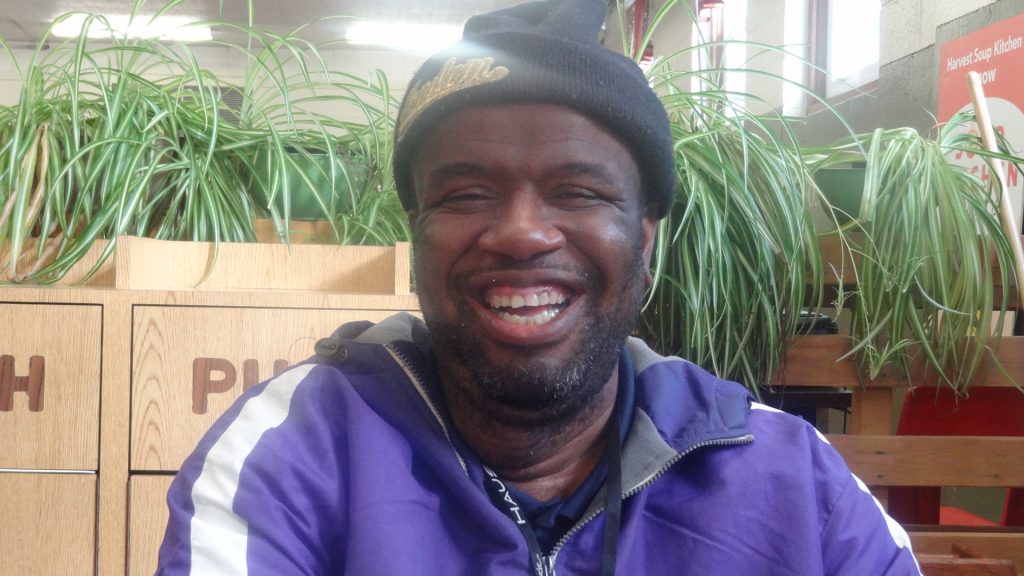 Courtney, a long-time regular, says the Kitchen serves "good, hot food. And it's good place to socialize, and nice people work here. Plus you can't beat the price!"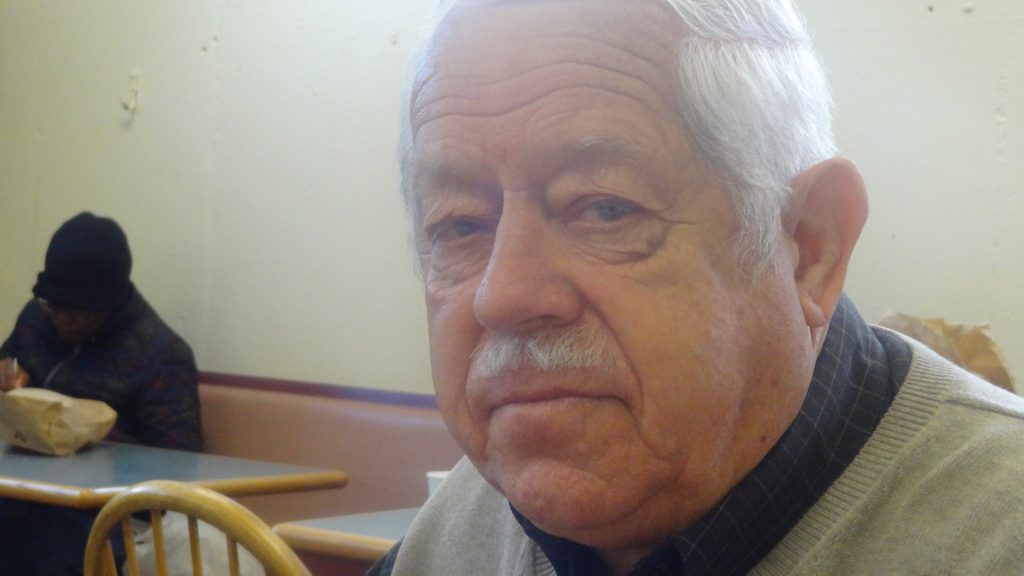 James comes to the Kitchen because he likes to meet other folks. "I live alone since my wife's passing. I like to get away from home and talk to people." He tells us he likes the food a lot, but "sometimes, it's too spicy!"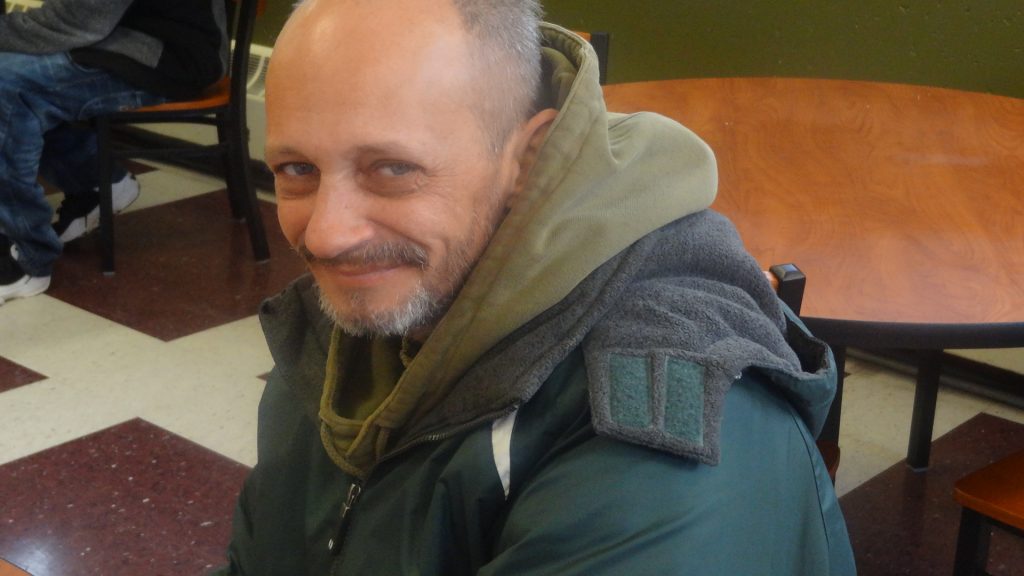 Douglas, who likes sitting and chatting with James, also says "It's nice to meet people since I live alone."
Phyllis (not pictured) has been coming nearly 5 years. "It's almost impossible for me to cook for myself because of back issues," she says. "They always have good food here, too."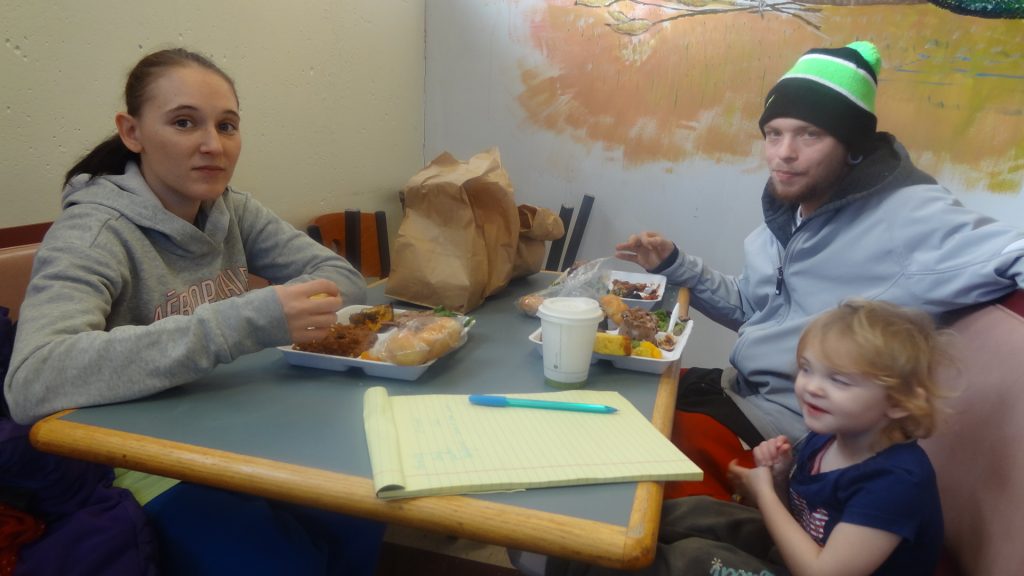 Amy and Justin and their daughter are relative newcomers. "We've been coming for about 3-4 months since Justin's been out of work. It helps keep us going while he's still looking." They all especially like the chicken.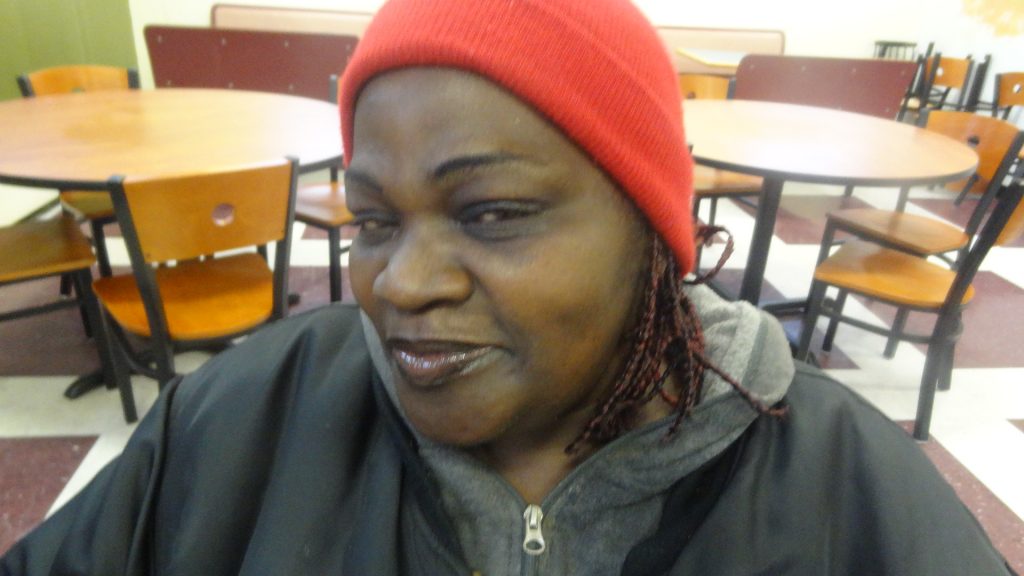 Ruth also comes for the good food, but in addition to the meal, she says, "I feel blessed and welcome at such a friendly place."
Talking to our guests was a great reminder–we're not just serving food, we're providing a place for people to gather, talk to each other, build friendships and support each other.
On November 28, Giving Tuesday, we're hoping to raise enough money to get a new convection oven that will double our cooking capacity. This oven won't just help us serve more meals, we'll also be able to welcome more people into this community. So when you donate to #GiveUsSomeOven this #GivingTuesday, know that you are giving your neighbors in Muncie so much more!