St. Patrick's Day is almost here.  Since cooking and eating are a big part of our lives, let's think St. Patrick's Day food.  No, I am not going to give you a recipe for green beer since you probably already figured that out, if you wanted it, while wasting away in college. Nor do I think green mashed potatoes, commonly called colcannon, are cool. Who wants cabbage in their potatoes?   Irish soda bread is out in my kitchen.  It's way too much work for the glorious taste and texture that only last an hour or so.  Last year I made stout (think Guinness) ice cream.  Only I thought that was a cool idea.  Husband refused to eat it.  So, at first, I was stuck thinking about St. Paddy's Day and food.  Then I remembered cookbook writer Yvette Van Boven say the Irish bake bread with yeast. She says she learned that from her mother at their kitchen in Dublin.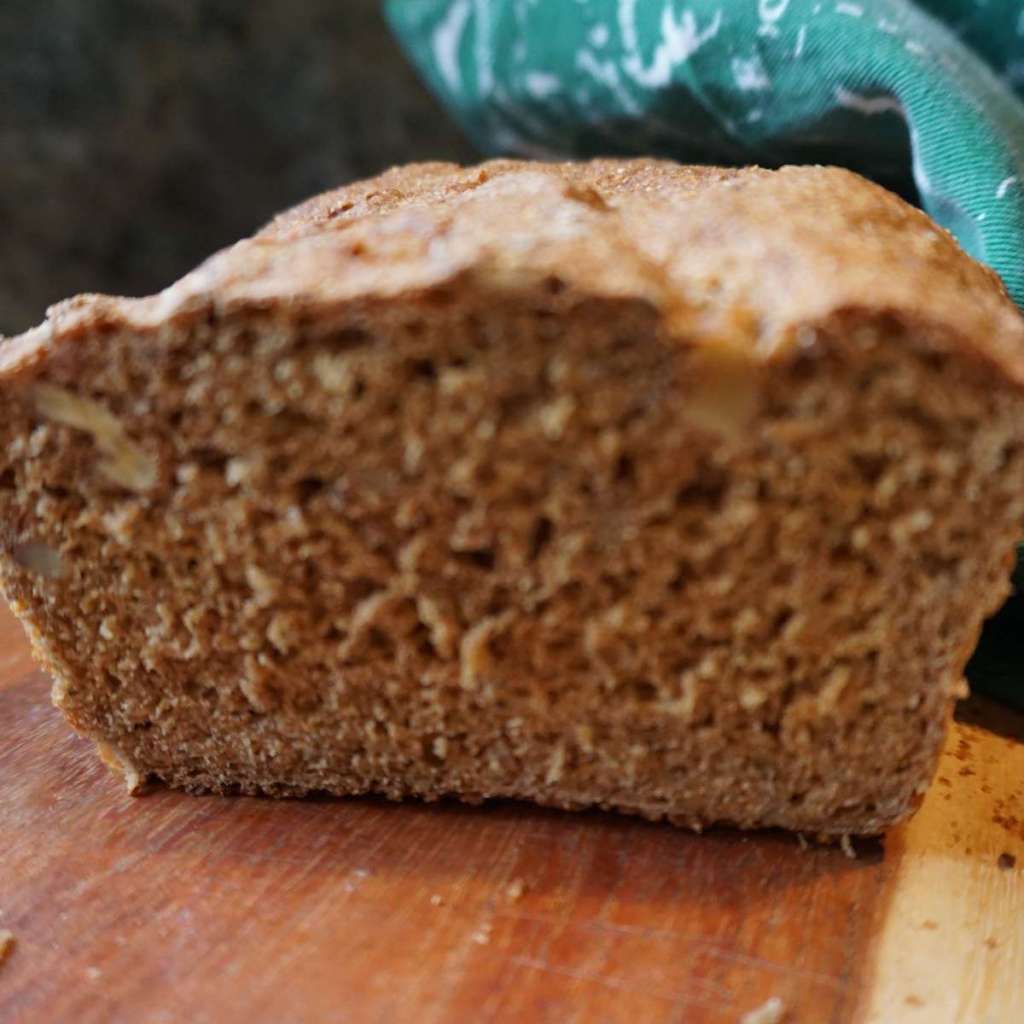 I'd like to share with you my adaptation of Van Boven's Irish whole wheat bread.  I love this recipe.  It is so simple and fast.  The wet ingredients are just stirred into the dry ingredients.  Because the dough is rather wet, no kneading is needed.  Just make the dough and put it in the greased bread pans.  If your kitchen is reasonable warm, it will proof (rise) and be ready for the oven in just 30 minutes.
The recipe will make 3 loaves.  That may seem like a great deal of bread.  But really, even for a simple recipe, who wants to work too often?  Slice one loaf and enjoy for a whole week.  The other two loaves can be frozen.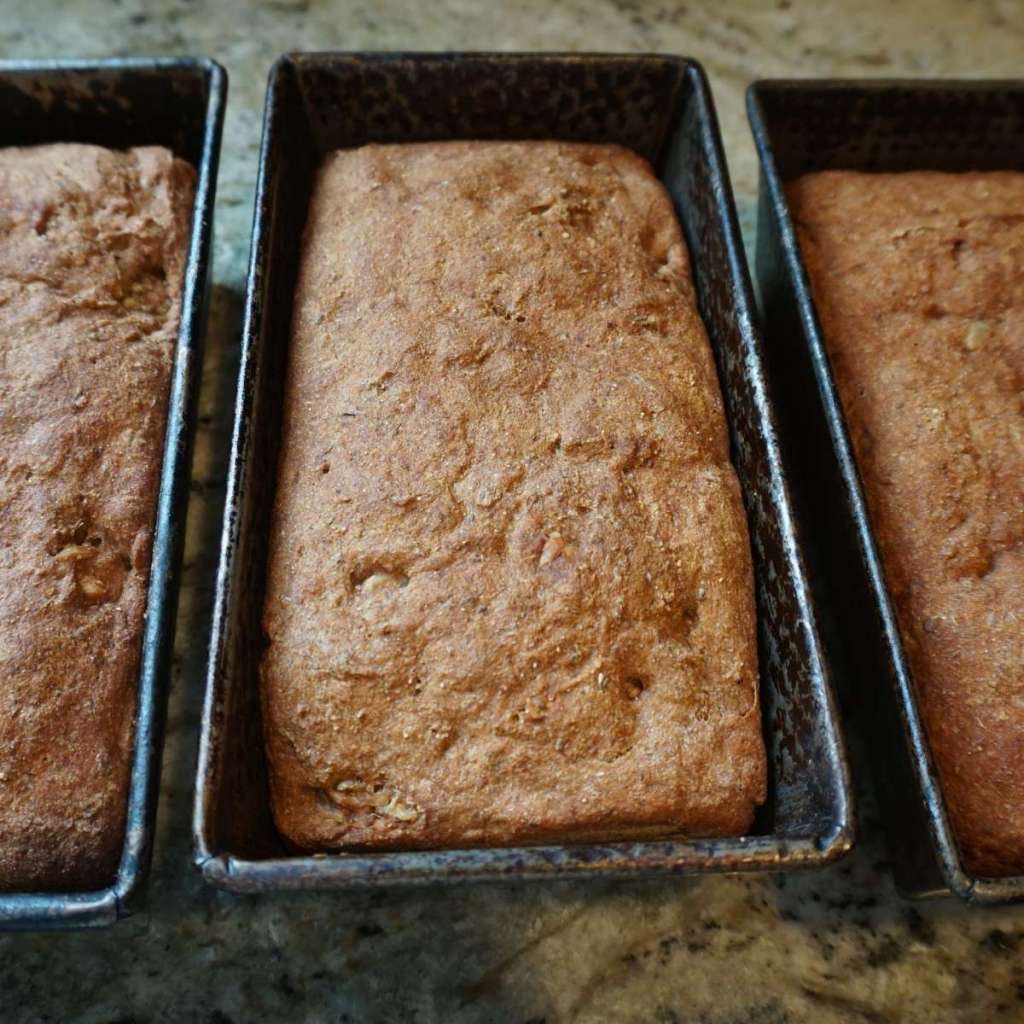 A few suggestions:
Always buy dry yeast in a jar not in those tiny little envelopes.  They are way too expensive.  Yeast will keep for a very long time (think months) if stored in frig or freezer.
If using wheat berries, remember to soak overnight otherwise they will have the texture of little stones in your bread.  Not nice.
Ingredients:
2            tablespoons + 2 teaspoons                 Yeast, dry (any type)
2            tablespoons                                                Dark molasses or honey
3 ¾        cups                                                             Water, warm
7            cups (or 1 pound, 14 ounces)          Whole wheat flour
2            teaspoons                                                   Salt
½           cup                                                               Oatmeal, dry (old fashioned or quick) or wheat germ
½           cup                                                               Seed mixture such as sesame, flax, sunflower, pumpkin, or soaked wheat berries
2            cups                                                             Walnuts, pieces
Method:
1. Grease 3 bread pans ( 8″ X 4″ X 2.5″ ) each with a capacity of about 5 cup capacity.  Set aside.
2.Place yeast, molasses or honey in a small bowl. Add about ½ cup of the water.  Let stand for 10 minutes until the yeast has dissolved.
3.Place the remaining ingredients in a big bowl. Stir the remaining water and yeast mixture into the flour. Stir until no flour is visible.  Place 1/3 of the dough in each pan.  Put the pans on a sheet pan and cover loosely with plastic.  Allow to rise about 30 minutes.
4. Bake at 425 degrees for about 25 minutes.  Remove the bread from the oven and take from the pans.  Return the bread, placed directly on the racks, to the oven for another 10 minutes or until an internal temperature of at least 180 degrees is reached.  If you don't have a quick read thermometer, don't' worry.  Those 10 minutes should be sufficient.  Just look for crusty crust.
5.Remove from the oven and force yourself NOT to cut for at least a few minutes.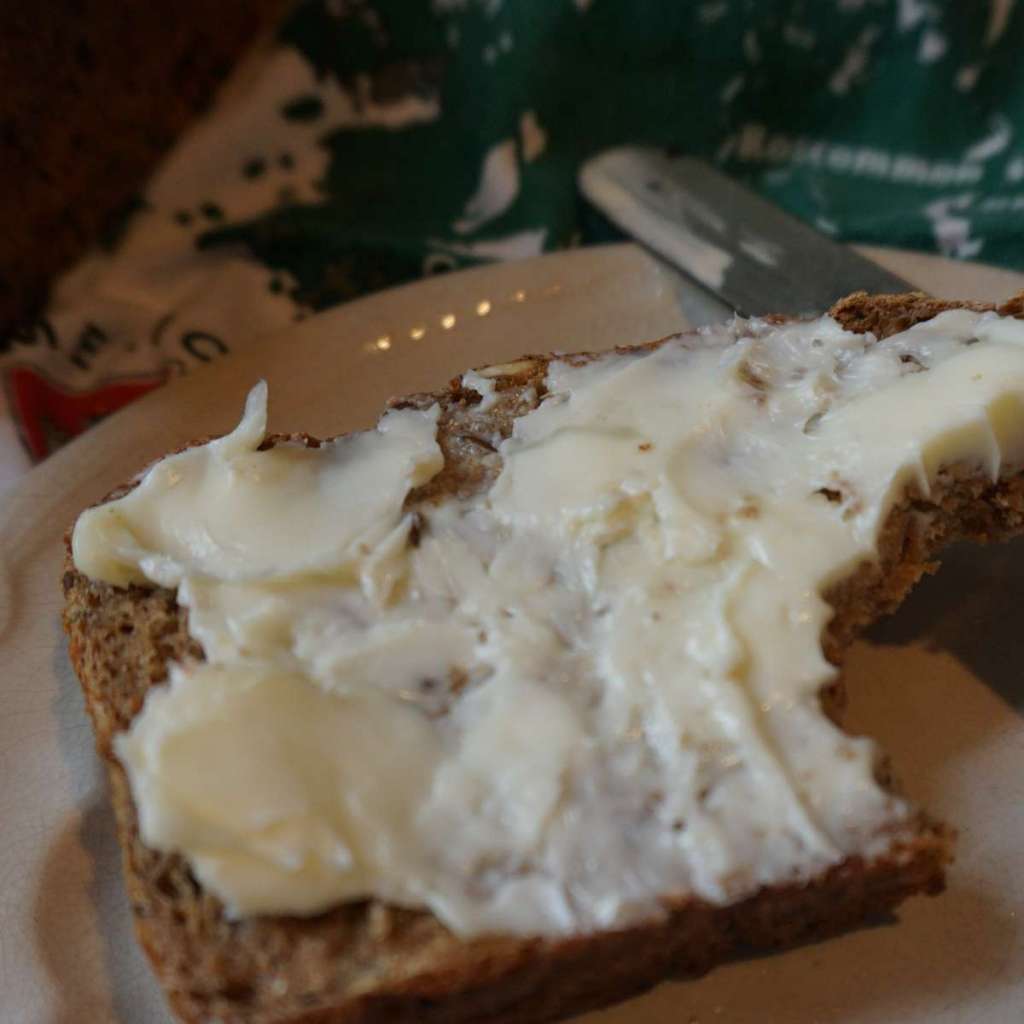 It really needs to cool a bit.  Then enjoy knowing you have made a great Irish bread that will be a favorite on March 17 and all through the year.  Happy St. Patrick's Day!