The Joe Mook Memorial Christmas Breakfast will be held on Christmas morning, December 25th. This year it will honor Joe Mook, who was a long-time, hard working person at the annual Christmas breakfast each year.  Joe passed on 9/26/2019.   However he will always be remembered for his support of the Soup Kitchen of Muncie and its mission to feed the hungry in our community especially on Christmas.
All are welcomed at the Christmas breakfast. Many families will come with their children. For some, especially some elderly, it is the only place to have fellowship on this most special of holidays.  It even serves a need for some of the volunteers for whom this day can be a lonely time.
We are preparing for about 200 g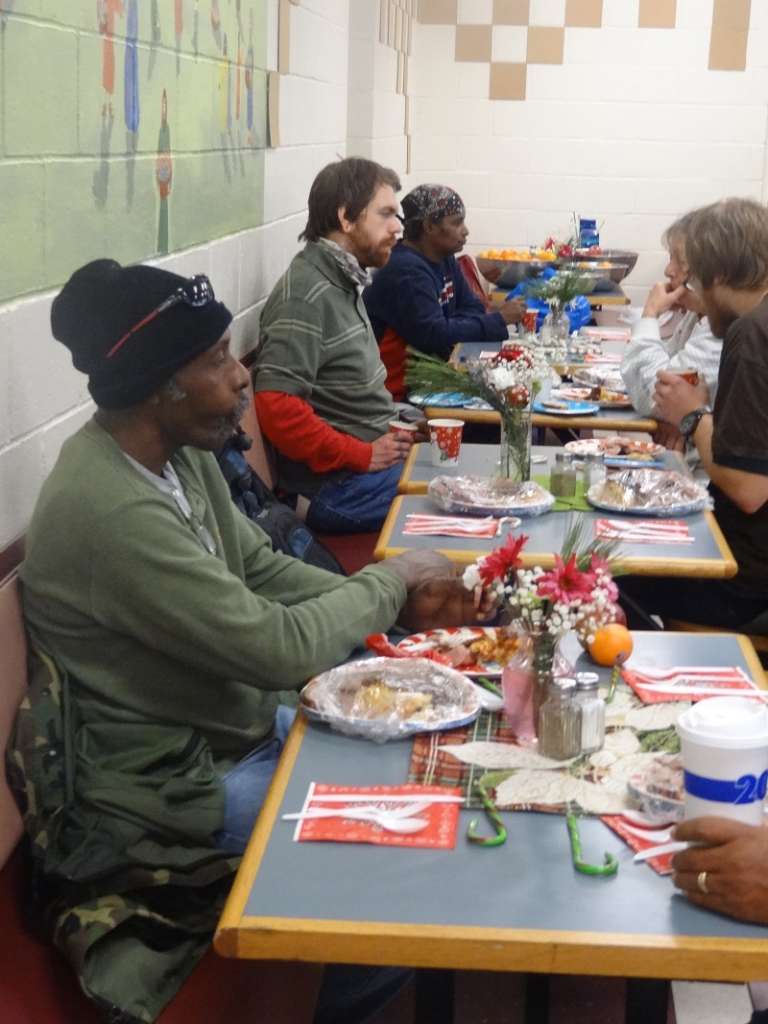 uests for the 2019 Joe Mook Christmas Breakfast.  Although it is breakfast, it is quite a feast. No one leaves hungry! Most guests come early to enjoy the fellowship and the coffee or hot chocolate and stay late. We are glad to be "their place" on Christmas morning.
WE NEED YOUR HELP
Since Santa has not promised any food for the breakfast, we are busy planning and budgeting and ordering for the big day. We need to raise $500.   Please help provide a Christmas breakfast for the hungry in Muncie?  Go to www.soupkitchenofmuncie.org/donate
Thanks and Merry Christmas!

All images are from past Christmas breakfasts at the Soup Kitchen of Muncie.