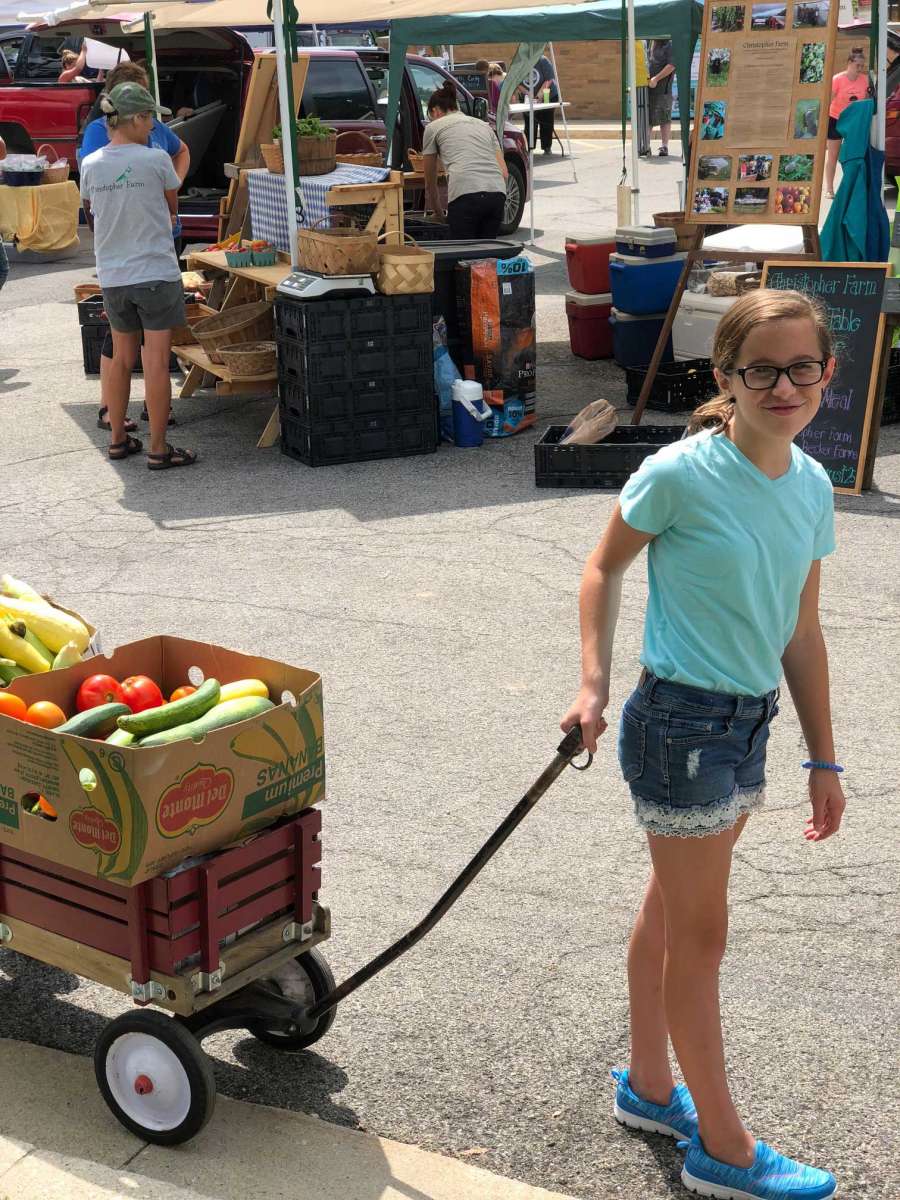 When I joined the Soup Kitchen of Muncie board almost two years ago, I knew I wanted to find ways I could include my family in this opportunity to serve our community. One way I was able to do that was by volunteering to pick up produce at the Minnetrista Farmer's Market on Saturdays. When the market closes at noon, vendors have an opportunity to donate unsold produce to the Soup Kitchen, which is a great way for us to obtain healthy produce to serve to our guests. I have taken my three oldest children with me several times to collect produce donations and it's a good way for them to serve the less fortunate in our community.  It is also a great opportunity for them to witness the generosity of the local vendors each and every week.
As a father of five, there is plenty to keep me busy – but I want to teach my kids that by simply taking a few minutes out of their Saturday, they can have a significant impact on the community by helping to feed the hungry. They get to see firsthand how volunteering makes a difference. They see that they need is real and that their involvement is important to make our community a better place for all. Often times, it's just about taking a few minutes out of our hectic schedules to connect available resources with basic needs.
There are so many worthy causes in our community, I hope you'll consider finding a way to serve, and include your family in that endeavor whenever you can.
By Nathan Schmidt, a Soup Kitchen of Muncie Board Member