Have you gone Into the Woods – a stunning art exhibit of the work of Dan Woodson?   Currently there is an exhibit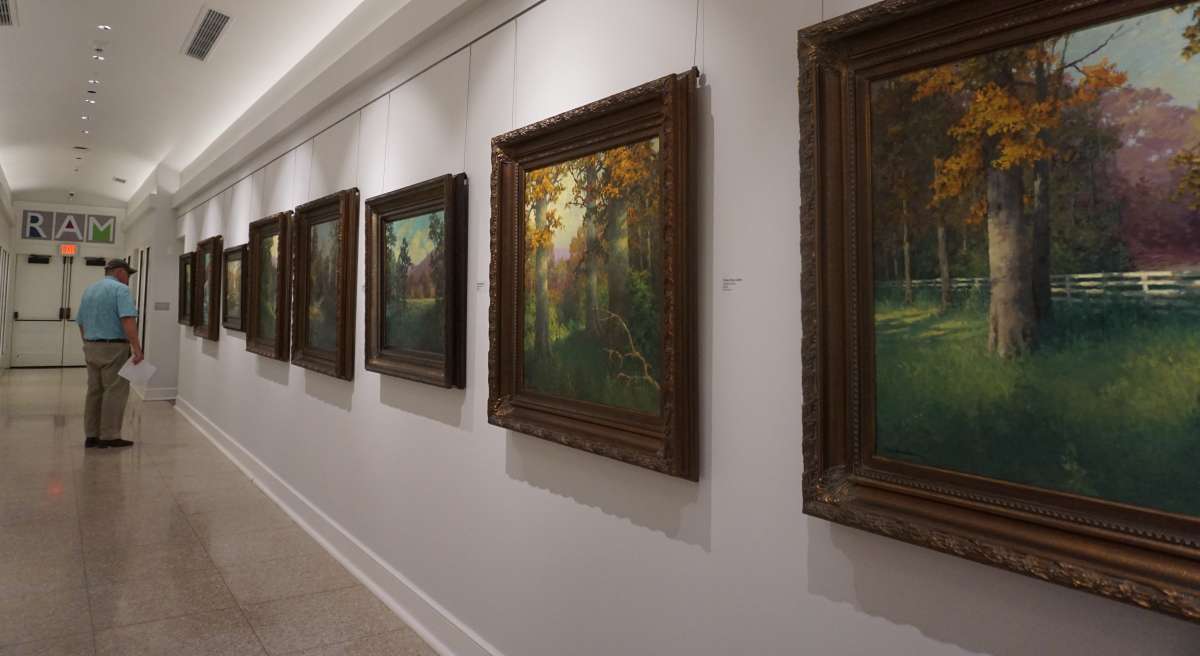 of 101 of his paintings at the Richmond Art Museum in Richmond, Indiana.  It is a MUST see!  The exhibit will be on display until July 20. Dan is a benefactor of the Soup Kitchen of Muncie.
Dan shows his skill as an artist and captures the beauty of the Hoosier state in his work.  To see more of Into The Woods, go and see the exhibit.  It is the work of a master.  You will not be disappointed.
Dan is "one of the father's of the Indiana Plein Air Painter's Association, and one of the "Five Guys" who created the images for the first Painting Indiana Publication (2005)".  He paints plein air as well as working from his original photos.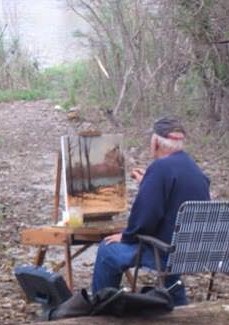 Many of his paintings will begin in the outdoors so that he can
get a true feel for the environment. Some then he will the finish
in his studio.
Did you know that Dan is color blind? Amazing, isn't it! He said
he often consults with his brother, Tommy, a fellow artist, to
make sure the color of his final work reflects the desired season
or ambience of a setting.
Dan is one of the local artists who generously donates a piece of work to the Soup Kitchen of Muncie's art auction held each year at the Annual Dinner. His 2019 donated painting sold for the highest price ever paid for a piece of art at the Annual Dinner. We greatly appreciate his generosity.