Sometimes hosting Easter dinner can cause stress.  It can be overwhelming even for the most accomplished cook.  So much to do and all, it seems, at the last minute.  Actually there is a simple way to reduce stress of Easter lunch.  Make it simple.  Carefully plan the menu.  Limit the menu to a few, really great dishes and select items that can be done ahead.
A family celebration, whether Easter or another holiday, is really about fellowship not how much food is on the table.  A menu can be complete with as few as three items – a protein, a vegetable and a starch plus dessert.  That's all that's needed.  In fact, if you have a really great bread, either homemade or from the bakery, forget the starch.  Just concentrate on the protein.  For a spring holiday like Easter either lamb or ham is a natural.  Do not serve both.  Remember, your home is not a cafeteria.  It's a time to enjoy fellowship.  Don't cave into the thought that maybe "little Joey or great uncle George won't like…."  They'll get over it and will not starve.
Here is quick recipe for that stress free vegetable .  It's a variation of the classic Asparagus Polonaise but without the time crunch.  It can be done ahead of the big day.
RECIPE for SPRING ASPARAGUS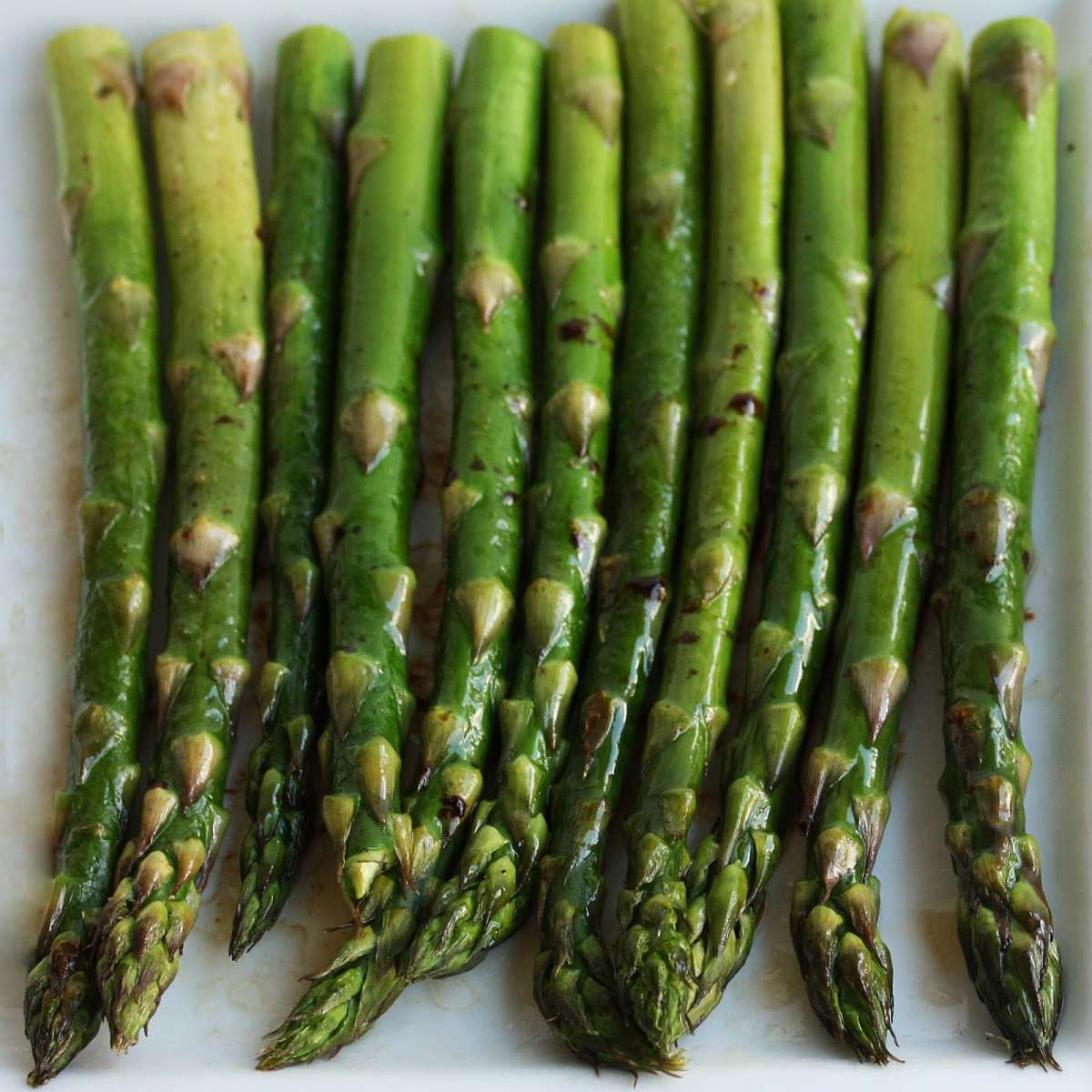 3 pounds asparagus
2 lemons, zest and juice reserved
¼ cup extra virgin olive oil
2 eggs, hard cooked, diced
1 teaspoon course salt, sea or kosher is nice
Freshly ground pepper
Cook the asparagus:
Remove woody ends of the asparagus spears. If stalks are thick (I think the best kind), peel the spears from the flower to the base.  They will cook quicker and be pretty.
Fill a large skillet or pan with salted water. When it comes to a boil, cook asparagus until barely done – about 4 -5 minutes. Taste test.  Remove from the water and immediately submerge in ice water until cool. Drain on a kitchen towel. Place on the serving platter. Refrigerate until ready to serve. Can be done a day in advance.
Make the dressing:
Combine the lemon juice and olive oil. Reserve at room temperature until ready to serve. Can be done a day in advance.
Serve:
Pour the lemon juice and olive oil over the asparagus. Sprinkle coarse salt, freshly ground pepper to taste, chopped egg and lemon zest over the asparagus. DONE!
End the meal with a great dessert and plenty of varied and age appropriate beverages.  Everyone will be happy including you.  You'll have enjoyed a stress free day serving great food with family and friends.  Now that's a way to celebrate!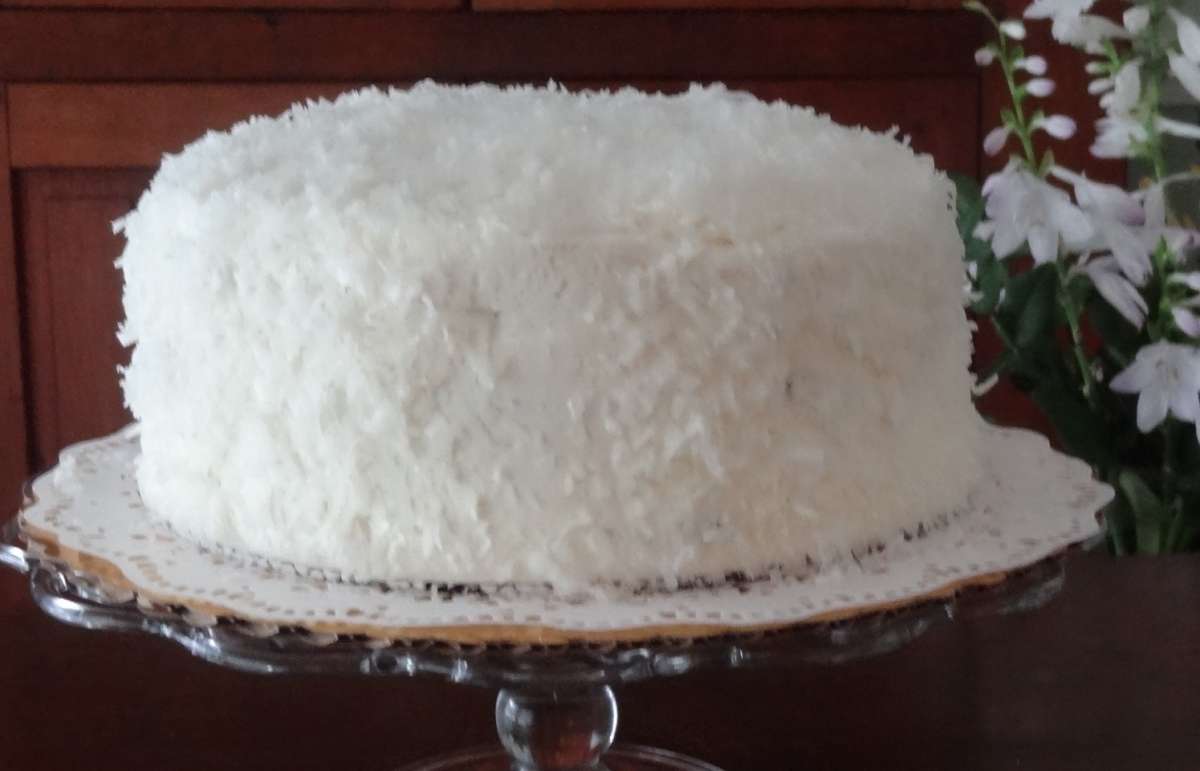 If you are wondering about this eye catching dessert, it is the coconut cake from the great cookbook Baking Illustrated.  It too can be made prior to the big day.  I usually make the layers a few days early, wrap carefully, and freeze.  The day before the lunch, I often frost the layers from the frozen state – easier to handle.  I usually use the frosting from the coconut cake recipe but a simple cream cheese icing is also good.  In fact, anything with coconut is a hit with guests.