Magna's  operations in Muncie, MPT Muncie, started production in 2006 and since have grown to two production sites, one of which also produces service parts for aftermarket sales, and one warehouse. In October of 2020, MPT Muncie began producing all of the transfer cases for the GM T1XX light duty platform built here in Indiana at the Fort Wayne assembly plant. These transfer cases and many transmission components used to be made in Mexico, but now are made in the U.S.A. providing jobs to local folks right here in Muncie, Indiana. Magna has received numerous awards from GM, Ford, and Chrysler (now Stellantis) while maintaining some of the highest safety ratings out of all of the Magna plants across the globe. MPT Muncie is the 7th largest employer in Muncie and continues to grow. MPT Muncie fosters continuous improvement, which is evident in their slogan, "Today Good, Tomorrow Better."
MPT Muncie supports the United Way, the Boys & Girls Club of America, Boy Scouts of America, Minnetrista Cultural Center, local little leagues, Ivy Tech Advanced Manufacturing & Robotics, the Daleville School System, the Delaware County Fair Queen Contest, DWNTWN Muncie, the back to school backpack and shoe giveaway, the Soup Kitchen of Muncie and more. This year MPT Muncie set a goal to become a Platinum Sponsor of the Soup Kitchen by donating as a local organization, collecting employee donations, and with the help of the Magna Matching Program, a corporate sponsored program that matches funds raised by employees given to charities. Thank you people of Magna!
MPT Muncie cares for people and partnered with MITS to provide a drop-off for employees that rely on public transportation, installed walking tracks at both plants to promote employee wellness, provides free seasonal local produce to employees when available, hosts many employee & family centered events throughout the year, commits to provide any training that an employee may need, pays tuition for employees seeking higher education, and is proud to promote its employees from within.
MPT Muncie is also involved in initiatives to help students learn of the opportunities that will be available to them in the manufacturing industry when they are ready to enter the workforce. There are many opportunities in manufacturing and people are needed to help get products to the market. Opportunities such as operating a computer controlled machine that makes a gear, measuring parts with precision instruments, leading a group of operators through all operations on a production line, managing inventory through shipping and receiving, designing a production line in engineering, repairing mechanical, electrical, or hydraulic systems on equipment, data analysis, purchasing and finance, business administration, management, and human resources are all a part of manufacturing.
MPT Muncie cares for people, for community, for Indiana, for the United States of America, and for future generations to come.
Apply online at: https://jobs.magna.com/search/?createNewAlert=false&q=&locationsearch=muncie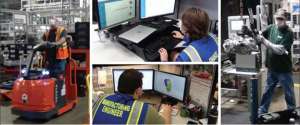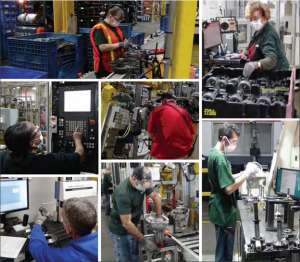 Executive Directors note. Thank you to the corporation and employees of Magna and their support of the Soup Kitchen of Muncie, INC.  Please go to Eventbrite,  purchase a ticket and join us for our annual dinner on August 28, 2021 at the horizon convention center.  You to can be apart of making our community better and helping us serve those who need help.