Although the big Easter feast is over, many people still have ham in the refrigerator. Or maybe you tossed the remainder of the ham in the freezer and are now wondering just what to do with it.  Is that you?  Ham is such a versatile meat.  There are lots of things that can be done with that ham.  Face it, now is the time to do it.  A few months in the freezer will not improve the flavor of ham.
Today we will look at some things you can do with that leftover ham.  Some of these ideas are simple such as just adding to your favorite casserole. Think mac and cheese with ham or use ham instead of tuna in the perennial kid pleaser tune noodle casserole.  The cook team at the  First Presbyterian Church makes a wonderful Ham, Cheese, and Broccoli Casserole for the Soup Kitchen of Muncie.  They make it with a cheese flavored white sauce which is lovely however you could use your recipe for mac and cheese (homemade or boxed) and add defrosted broccoli and ham.  Or use canned cream soup such as mushroom or celery for the sauce.
Maybe there is still enough chill in the air to consider bean soup.  Do you know it is served everyday  in the US Senate restaurants?  You can find the recipe at U.S. Senate: Senate Bean Soup.  It is always a good comfort food even in warm weather.
Other ideas for that leftover ham could be to make ham salad or maybe add it to a big pot of greens with a few potatoes.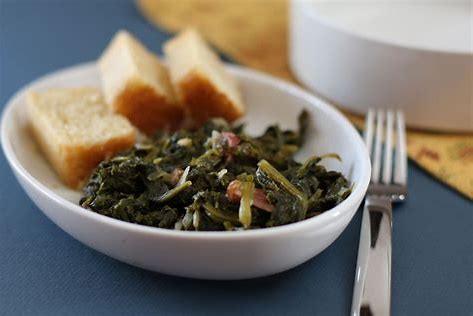 Great dinner with only one pan to wash!  Some corn bread on the side would be oh, so good.
I like to have diced ham in my freezer.  It a great way to add flavor to many vegetables. Just add the frozen diced ham to vegetables as you cook them.
THINK QUICK  LIGHT DINNER
Sometime that frozen diced ham can even be the answer to a quick light dinner.  At my house tonight I am using some of some diced frozen ham to garnish a platter of steamed asparagus and soft cooked eggs.  It will be served as the main course.  It will be light.  However, with that ham no one can complain (i.e. husband) that there is no meat for dinner.
A few pointers for this dinner:  I always like to brown the diced ham.  Sure, it is fully cooked but browning it will bring out more flavor.  Soft cooking eggs is SO simple.  Bring a pan of water to a boil.  Gently lower the eggs into the boiling water.  Remove them in 4 – 5 minutes depending how runny you like the yolks.  Place them in cool water to allow you to handle and to stop the cooking.  To get to the egg, give it a firm cut in the middle.  Separate the 2 halves and scoop out the egg.  To prepare asparagus so that it is bright green use plenty of water with a bit of salt.  Bring the water to a boil and then add the asparagus and do not cover.  Cook only until barely done.
Remember, if you still have ham, use it now.