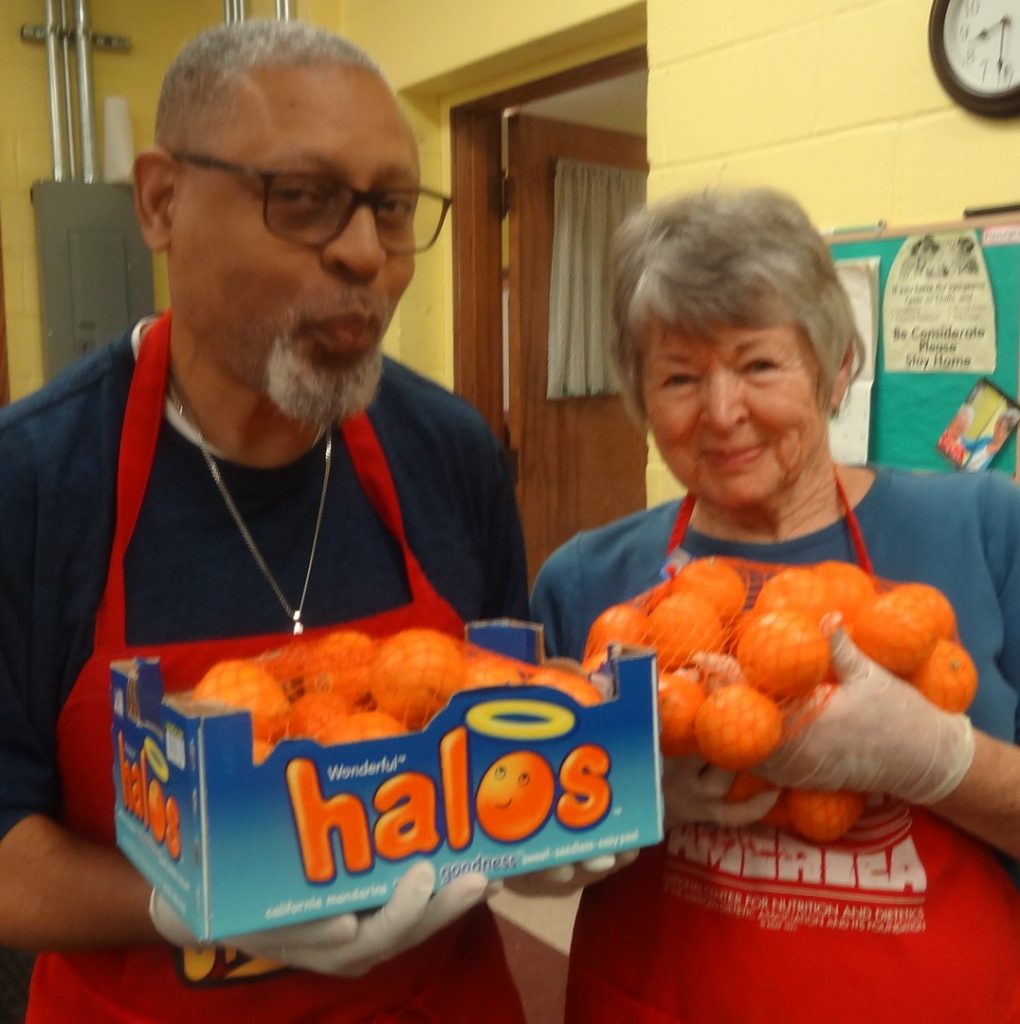 Got Clementines? We'd love to have some for Christmas Breakfast
Yes, Christmas is coming.  The Soup Kitchen of Muncie will have its traditional BIG Christmas breakfast on Christmas morning.  Right now we are planning the menu.  One of the items guests love is fresh fruit.  Clementines or "Cuties" as they are often called, are a favorite.  So, we need lots of these little "oranges."    We also need about 45 dozen eggs 40 pounds of potatoes, and 6 gallon of milk (for the cocoa).  Can you help us by donating an item or two?  Drop them off at the Soup Kitchen of Muncie the week before Christmas.  We are located at 920 E. Charles St., Muncie, with the doors open from 7 – 11 am Monday through Friday to receive your donation.
Christmas breakfast has become a tradition at the Soup Kitchen of Muncie.  Our usual guests come sometimes with family and some even make it their family Christmas meal.  Many of our volunteers like having a giving experience on this holiday especially if they are without close family with them on this day.
Images from Christmas Breakfast at the Soup Kitchen of Muncie, 2017