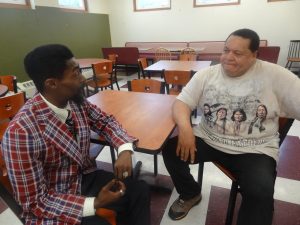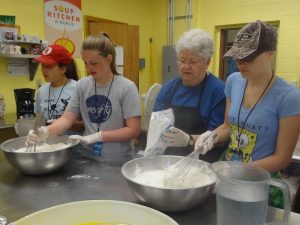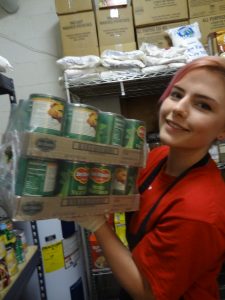 It is me again, several weeks ago I gave you an overview of being a volunteer and how much our volunteers mean to us at Soup Kitchen of Muncie, INC.  As I stated back then summer was coming. Well summer is here and we are in  BIG need of volunteers.  I am making an appeal to any of you out there. Young, old or in between.  WE NEED YOU!  If there is an opportunity for you to have a few free hours one day a week we can use you.  What a great way to give back to our community.
Friday July 21st, is our Summerfest 2017, you have been reading about in our blogs of past weeks. This would be a great day to come and see the kitchen and help us out for a few hours .  We are going to have lots of activities, and can use many hands, feet and muscles to help us.  What a great way to see the kitchen in action.  Ever day is not summerfest, but we cook a great meal and strive to make our guests feel at home.
COME JOIN US!!
As I said before, time is the best gift we can give each other as we will never have enough time. What a gift to give your time and talents to your fellow neighbors who are struggling to make it in this world.
The Soup Kitchen of Muncie, INC. is in  need of volunteers; please HELP us HELP those who are in need in our community.  Please contact me through this website and I will be in touch with you. Any day would work, Monday- Friday from 7 am – 11 am, we can use your help.   Please be that person that has the willingness but most important the heart to help their fellow neighbors in Delaware County.
Thank you,
Loretta Parsons
Executive Director
Soup Kitchen of Muncie, INC